New father McDonald returns as Sound Tigers leader
Michael Fornabaio Jan. 22, 2020Comments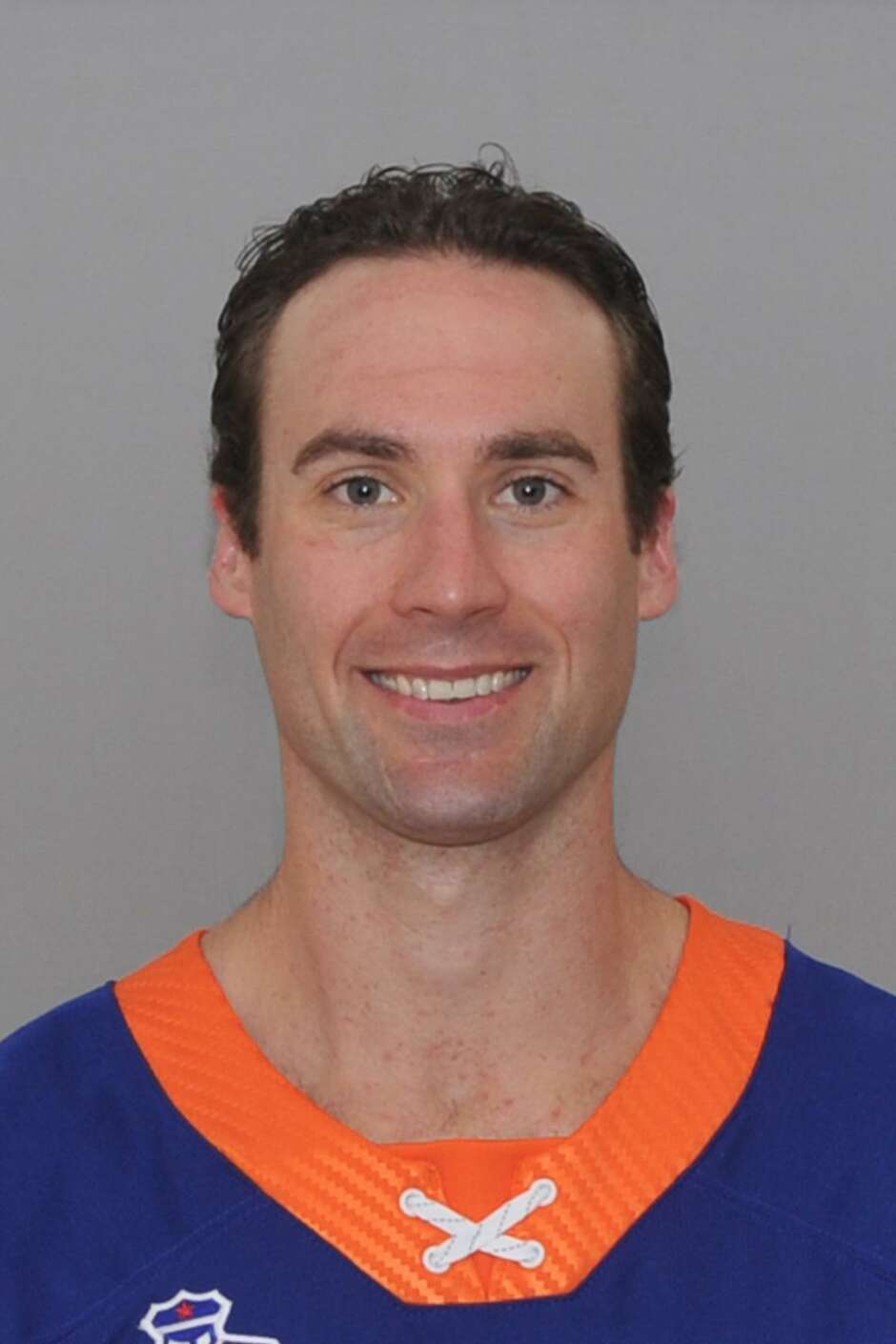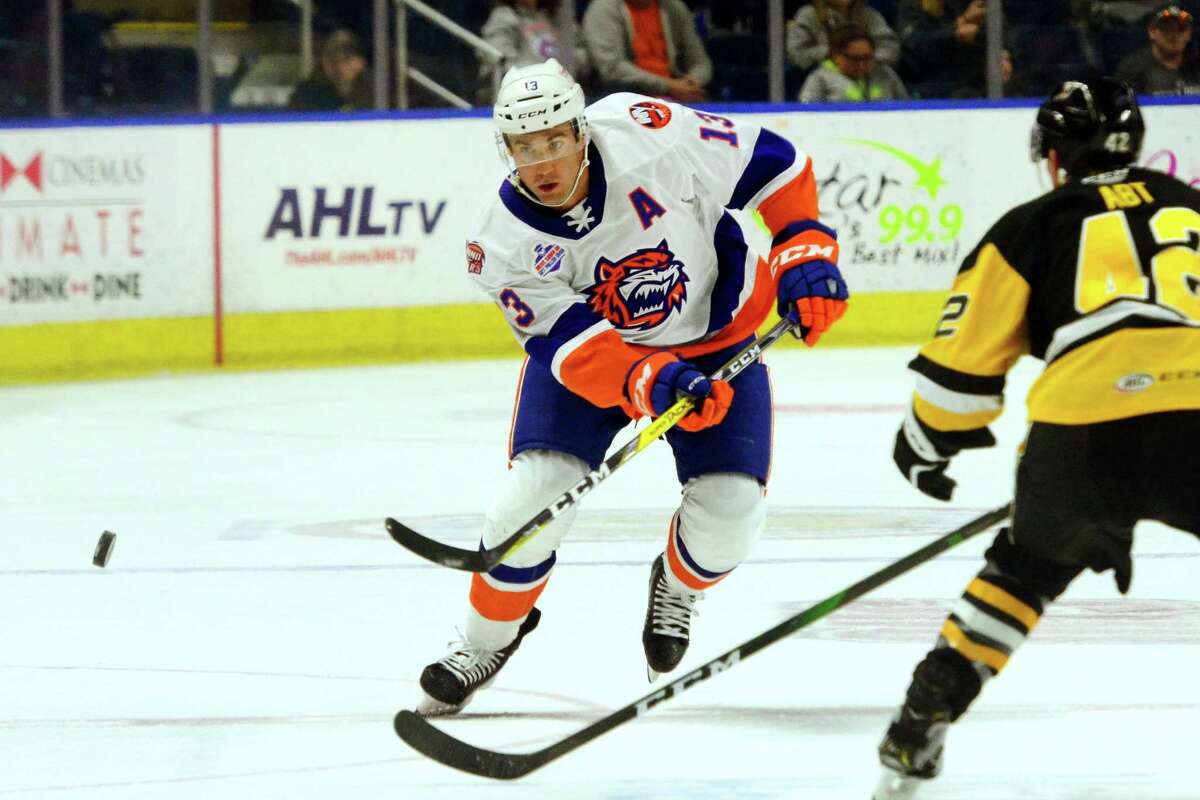 BRIDGEPORT — In the morning, and often into the early afternoon, Colin McDonald puts in some hard work at the rink. And then the Bridgeport Sound Tigers veteran goes home to the bigger, tougher job: first-time dad to Ryleigh, who's nine months old.
"I joke around with the guys and tell them my day doesn't really start until I get home now that she's mobile," said McDonald, 35. "She's just nonstop, crawling around. She's starting to stand up now; I think she's going to be walking any day here.
"It's just constantly chasing her, letting her explore and play. I joke around — as much as the guys complain how hard our practices might be, and their day — spend a day with me and you'll know this is not that bad."
It's all good for the newly grown McDonald family, though. Colin grew up in Wethersfield, and his parents still live 45 minutes away. Lexi McDonald's parents are near Boston, not all that far.
"We say the door's always open," McDonald said. "They come down whenever they can, not only to help us out, but to see Ryleigh and spend some time with her. Again, I'm just very fortunate to be in this situation. There are 31 teams in this league, and to to be able to come back here, I'm very happy."
McDonald signed with Bridgeport in August after four years in the Philadelphia Flyers organization, mostly in the AHL with the Lehigh Valley Phantoms. He had played the previous three years in the New York Islanders organization, beginning that stint in 2012 with Bridgeport and playing much of 2014-15 here as well.
He was already a veteran presence then, named Bridgeport's captain in 2012-13 before the Islanders called him up when the NHL lockout ended in January.
"I obviously love him, love what he brings to the table," Bridgeport coach Brent Thompson said. "I love his leadership. He's a character guy, first-class.
"He's a true pro. He does what the team needs. You watch his game: We ask him to chip, play a north game, and he chips, plays a north game. You ask him to be physical; he does that. He puts the team first."
And on a young team, he was often among Bridgeport's best players through a difficult first half; he helped spark linemate Kieffer Bellows' season in November.
Still, the Sound Tigers near the all-star break with the AHL's worst record, off to their worst 43-game record in team history.
"That's what's disappointing is it's such a good group of guys," McDonald said. "The staff is great. It's frustrating we haven't been able to get the results. Obviously we've dug ourselves a hole.
"At this point, you've got to be professional about it. Guys are playing for a lot of different things, trying to get a call-up, trying to get a contract, all that factors in: I get that. As long as they don't have that negative energy that can sometimes filter in at times like this, we'll be fine. I haven't sensed that yet. It's been enjoyable despite the product we've been getting on the ice."
Since he signed, McDonald has talked about how Bridgeport checked a lot of boxes: familiarity with the staff, proximity to family, even getting to work with the Lamoriellos, Islanders general manager Lou and Sound Tigers GM Chris, legends at his alma mater, Providence College.
All those boxes remain checked for McDonald, thankful for his time with Phantoms coach Scott Gordon in Lehigh Valley and glad to be back with Thompson in Bridgeport.
"I'm just very thankful not only to still be playing, but to come back here, where some of my most memorable years were, with this organization." McDonald said. "Pretty much all my NHL games have come from this team (133 of 148).
"I don't want to say my career's come full circle, because hopefully this is not the end for me, but it checked a lot of boxes."mfornabaio@ctpost.com; @fornabaioctp; blog.ctnews.com/fornabaio